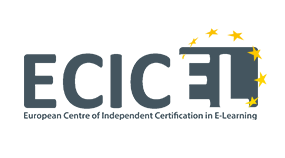 Having satisfied the assessors and regulators and complied with the conditions of validation
established by the ECICEL (European Centre of Independent Certification in E-Learning),
ADR Hellenic Center has been fully admitted to Accredited Membership of the Association.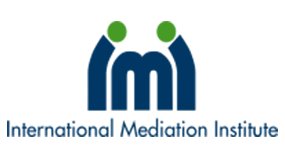 IMI Certified Mediator Training Program
The IMI Certified Mediator Training Program
certification is a quality assurance standard that mediator training programs
are developed to a minimally accepted international standard,
which was developed by the IMI Training and Competency Assessment standards taskforce.
IMI Qualifying Assessment Program (QAP)

IMI Certification is available to any experienced mediator
who gains a certificate from ADR Hellenic Center's Qualifying Assessment Program (QAP)
as a result of a performance-based assessment approved by the IMI Appraisal Committee.
DOWNLOAD OUR
COMPANY PROFILE HERE
WHAT OUR TRAINEES SAY ABOUT US
Trusted by more than 1,500 professionals in the last 9 years
"It was a great experience! Excellent training with unique instructors!!!"
"At first, I thought I would attend just another training seminar, but I ended up having an experience that changed the way I communicate with people. I wish I had done it earlier."
"Great experience with extremely professional trainers!"
"This training completely changes the way you think in 5 days."
"Excellent training. In general, any training of the ADR Hellenic Training Hub, not only transmits essential knowledge to you, but becomes an experience of a lifetime."
"Excellent experience! Optimal combination of theoretical and practical knowledge. Opens new horizons. "
"An innovating and essential resource for every modern person who is interested in evolving, both personally and professionally. It is a program with standards and potential."