Welcome to ADR Hellenic Training Hub
Accredited Mediation
Trainings & Online Courses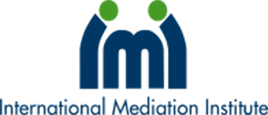 Become an internationally certified mediator online
Participate in our Mediation training program and become a qualified and IMI Certified mediator. Join the IMI worldwide open search engine and become a part of a global community of experienced mediators.
Select a date that works for you and book your seat today in one of our upcoming live courses. 
The adr hellenic training hub philosophy
There is a shift happening in the world's conflict resolution paradigm. Our aim is to serve as a catalyst to this global transformation by training the next generation of mediators. We believe in tailor-made training that is designed to target the individual needs and leverage the unique qualities of any prospective mediator. Join our training community and discover the mediator within.
Find out more about our E-LEARING courses
Discover our latest E-Learning courses and book your seat today.
Flexible learning as all our courses are 100% on demand giving you the opportunity to attend them whenever you want.
We prepare
the next generation
of mediators
What our students say about us
The real ADR Hellenic Training Hub experience! See what our trainees have to say about their time with us.
"It was a great experience! Excellent training with unique instructors!!!"
"At first, I thought I would attend just another training seminar, but I ended up having an experience that changed the way I communicate with people. I wish I had done it earlier."
"Great experience with extremely professional trainers!"
"This training completely changes the way you think in 5 days."
"Excellent training. In general, any training of the ADR Hellenic Training Hub, not only transmits essential knowledge to you, but becomes an experience of a lifetime."
"Excellent experience! Optimal combination of theoretical and practical knowledge. Opens new horizons."
"An innovating and essential resource for every modern person who is interested in evolving, both personally and professionally. It is a program with standards and potential."